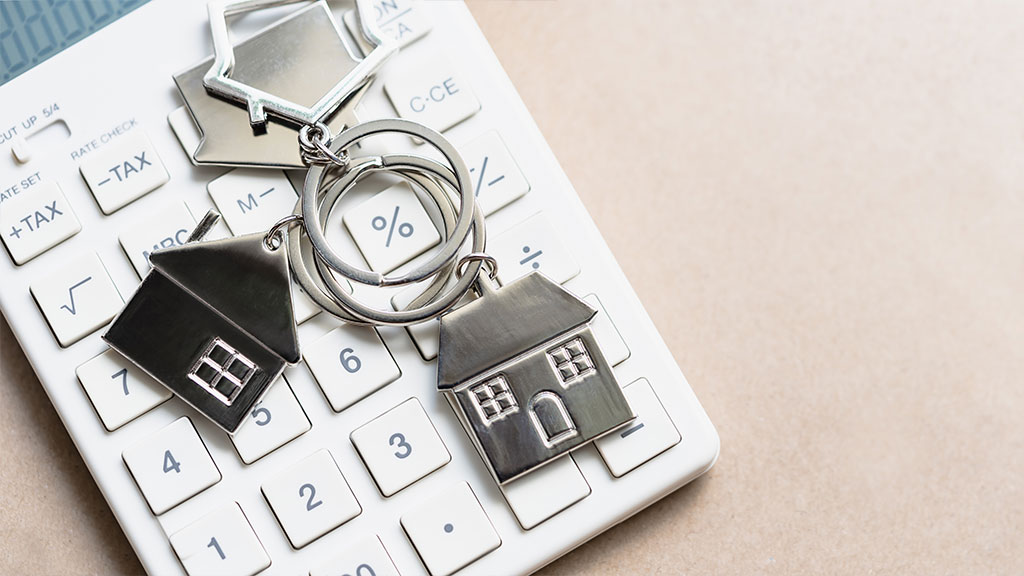 5 Tips for Making a Down Payment on Your First Home
When it comes to purchasing a home, most lenders require that buyers make a 20% down payment. But for first-time homebuyers in the Denver area, that can be quite the ask. Here's why:
Denver is currently in a housing bubble, which means the demand for homes is skyrocketing. Along with it — the price of homes. As of January 2021, the average median home price in Denver is around $600,000. So if you were to come up with a 20% down payment, you're looking to shell out $120,000. That's a lot of money for anyone to come up with.
Luckily, homeownership doesn't just have to be a pipedream. There are still several options for first-timers to finally buy the home they want — without coming up with an excessive amount of money.
Explore first-time homebuyer programs
Because homeownership helps stimulate economic growth, there are several programs that support first-time homebuyers. In Colorado, the Colorado Housing and Finance Authority (CHFA) offers financial assistance for down payments — up to 3% of your first mortgage. You can also check to see if your local county or state offers any housing programs as well. Here are just a few homebuyer programs Coloradoans can take advantage of.
Apply for FHA loans
First-time homebuyers are also supported through The Federal Housing Administration (FHA), which offers mortgages to people with low-to-moderate incomes (and lower credit scores). Because the US government backs these mortgages, lenders don't assume any risks, leading to higher approval rates. But the best part? With FHA loans, borrowers don't have to come up with a 20% downpayment; the minimum requirement is only 3.5%, which is much more attainable for future homebuyers.
Shop for conventional loans
Unlike FHA loans, conventional loans are not backed by the government but still offer lower down payment options. Conventional loans require higher credit scores than others — typically a minimum of 620 — to qualify. Those who meet the requirements can make a down payment as low as 3%, another great option for first-time buyers.
However, there is a catch to conventional mortgages that borrowers need to consider. When you make a down payment that's less than 20%, you'll be required to purchase private mortgage insurance (PMI), which protects lenders from potential defaults. That mortgage insurance can typically add an additional .5% to 1% of your loan amount to your annual house payment. In most instances, though, the insurance goes away once your mortgage is paid down to 80% or less. Another tip? Don't forget to shop around; different lenders may compete to offer you lower interest rates.
See if you qualify for VA loans
If you're a veteran or active-duty military, you may qualify for a VA home loan from the U.S. Department of Veterans Affairs. These typically have favorably low interest rates and don't require buyers to make a down payment. You can also explore VA loan programs in Colorado to see whether you qualify for any additional assistance with your down payment.
Seller incentives
While the Denver area is currently in a seller's market (where most transactions favor the sellers), there are still ways to get support for down payments. With new build communities, for example, some may offer some closing cost assistance or even their own down payment incentives. This can decrease your upfront costs when purchasing a home, plus with a new build, you'll likely have warranties on things like appliances, exteriors, and the structure. That frees up cash after purchase, too, instead of needing to pay for things that break.
Save smarter
This tip may seem a bit obvious, but it's one of the best things you can do as you work to achieve homeownership. However, instead of putting extra income away in a typical savings account, there are ways to save smarter to grow your wealth.
First, if you save through a traditional or Roth IRA, you can grow your money simultaneously. Another benefit? You can withdraw funds early (without a penalty!) for major life purchases, like buying a home.
Another way to save smarter is to explore high-interest savings accounts. These typically promote savings by restricting how much you can withdraw and how often. Like with mortgages, make sure you shop around to find the best-yielding interest rate!
Find Your First Home in West Line Village
West Line Village is an energetic, transit-oriented community of townhomes just west of Denver, in Lakewood. Anchored between the Rockies and the city, where downtown Denver is just five stops away, it's a modern haven that has something to offer urban dwellers and outdoor enthusiasts alike. At West Line Village, you can relax and recharge, entertain, and explore all that Colorado has to offer. Learn more about purchasing your first home at West Line Village today!